Philip Henman...
In a speech given towards the end of his life, Philip Henman described himself as a real life Dick Whittington. His father was an Independent Church Minister who frequently moved with his large family to different towns in England, setting up churches and living off irregular donations. At 15, Philip was kept in bed for a year by rheumatic fever and forced to leave school. After two years in the army, he spent a further two years queuing up at the dole office during the Great Economic Depression that followed the First World War.
Packing his bags and moving to London, he found work running two reconditioned army barges on the Thames. Over the next thirty years, Philip Henman turned The General Lighterage Company into a huge public multi-national transport company that later became the Transport Development Group.
As well as his success in business, Philip Henman's list of achievements seem endless. He was a Dorking Councillor, a Deputy Lord Lieutenant of Surrey, the High Sheriff of Surrey, both the vice president and an honorary fellow of the Chartered Institute of Transport, a patron of the Royal College of Surgeons, a member of the Court of the Worshipful Company of Farmers; and he was awarded an Honorary Doctorate by the University of Surrey.
Philip Henman was well known for his philanthropy. He took a personal interest in every cause he supported, and today there are many memorials to his charitable work both in this country and overseas. His list of benefactors, contained in a small diary that was discovered after his death, shows the enormous diversity of his interests.
NEXT GRANT DEADLINE
10th September 2022
Please note we only consider grant applications once a year.
The deadline every year will be 10th September.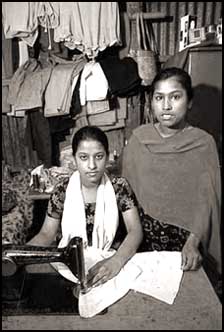 photo: Abir Abdullah/Drik