A Little English City - information
The Project: During the year 2000 D J Clark built a visual record of the Lancaster & Morecambe district using photographs and information submitted by those that feature in the pictures. D J had twelve years experience as a photojournalist working all over the world for numerous national and international publications before starting the project. He is currently a part time lecturer on the photography/video degree at Bolton Institute and part time freelance Photographer. Click here for an interview with the photographer.
The project was undertaken in co-operation with Lancaster Museum who are archiving the images.
Objectives: A Little English City evolves around four specific subject areas, people (through a series of portraits), places (through a series of urban and rural landscapes), events (including religious and cultural celebrations) and daily lives (of those that make Lancaster their home or work place).
The result of the project is fourfold,
1./ This web site tracked the development of the project allowing the public to view the images as they were taken. It now acts as a permanent record of the project.
2./ An exhibition that opened at the Storey and Folly galleries, Lancaster UK in July 2001 and then toured the USA.
3./ A book of the images with a written introduction by local journalist Bryan Carter (buy here).
4./ An interactive CD ROM including over 1000 images from the project that has been archived by the City Museum.

For more information on the photographer please visit his web site at www.djclark.com.
The Book: The book Little English City is available in bookshops and online. The 96 page full colour paperback was printed in Italy at Europe's best photographic printers. It retails at £14.99 with a limited edition hardback also available at £24.
The Exhibition: The exhibition opened in Lancaster UK at the Storey and Folly galleries and ran for the summer of 2001. It has since shown at Lancaster Museum and Art Gallery, Lancaster, California, the Lancaster County Historical Society, Lancaster Pennsylvania, The Raymond Wilkes Gallery, Ohio University, Lancaster, Ohio, The Pendle Arts Gallery, Lancashire, the Pingyao Photography Festival, China and Gallery Chab, Bamako, Mali.
Lancaster Museum, California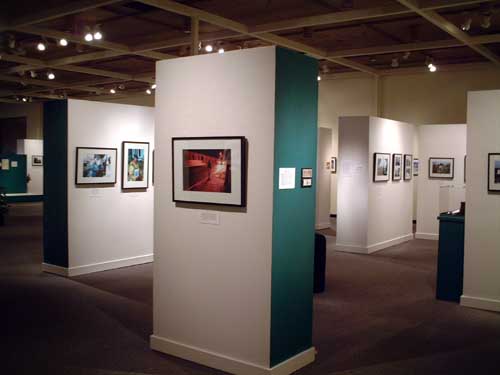 Lancaster Gallery, Pennsylvania.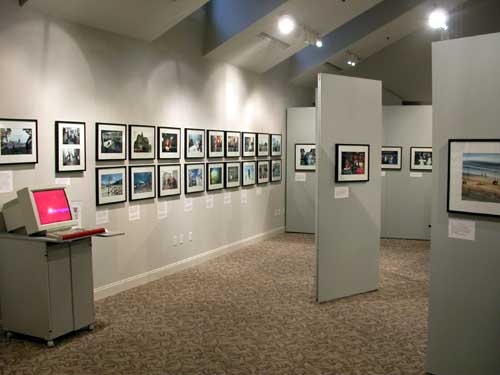 Pingyao Photography Festival, China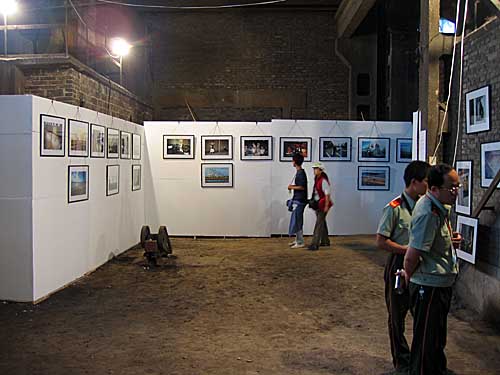 Gallery Chab, Mali, Africa