Introduction
Dersu Uzala is the original Crocodile Dundee made famous by Akira Kurisawa's Oscar winning film in 1975. Did Dersu Uzala really exist? Was he just one man or, as has been suggested, a mixture of several hunter-trappers who guided the Russian explorer, Vladimir Arseniev over his three expeditions to map the mountains and forests of 'Ussuria' between 1902 and 1908.
For more details CLICK HERE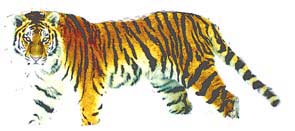 The Expedition
In the summer of 2003 two British explorers launched an expedition to travel through the forest wilderness of Dersu and Arseniev. They canoed the Armu river through the Sikhote Alin mounatin range, carrying a month's supply of food anda satellite telephone to communicate with school pupils involved in a summer school project in Knowsley, England.
For a more details CLICK HERE
The Explorers
Simon Chapman and D J Clark first worked together in 2001 on an expedition to the Amazon looking for the true inspiration for The Lost World. DJ is a photographer and film maker and Simon a writer. Both are experienced adventure travellers.
For more details CLICK HERE for Simon & HERE for DJ